"Stimulating autonomy in people empowers them to discover their strengths"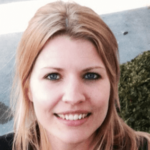 Justine: "A lot of organizations aspire their people to be engaged, innovative and entrepreneurial – to adapt to the needs of customers in the fast-changing world. Many people in organizations are becoming aware that a leadership style focused on command & control does not achieve this. Better yet, command & control is exactly what kills creativity and agility. No amount of free lunches and bean bags or 'engagement programs' compensate for a culture where people are not given the trust, responsibility and space to unleash their full potential."
Marion: "People need the inspiration to find what they enjoy, what their strengths are. An engaged leader is intrinsically motivated to unleash the full potential of people and the company. Corona has offered opportunities for leaders to experiment with their leadership style, with increased autonomy and creating a new way of collaborating with the team."
Justine: "Only actually creating a culture where a supportive leadership style in people across the organization (based on ability to lead by example instead of 'rank') will lead people to be truly engaged.  Leaders who empower people to come up with their answers and ideas, remove barriers and do everything in their power to help their colleagues thrive . The current situation forces Boards and managers in organizations to loosen control. The opportunity is now to embrace this forced push and increase the autonomy given to colleagues across the entire organization."
"What company do we want to be?" 
Justine: "The only thing companies have to do is start small: discuss and slowly change the kind of company they want to be. The first step is for the Executive leadership team to state their ambition and to draft a framework: the starting points that determine the organizational culture they aspire. Some starting points to stimulate a culture of autonomous people being highly engaged are to act on the belief that colleagues:
Are responsible people who can be trusted to do their job in the way they see fit and let them decide where, when and with whom to work
Perform best when given a high degree of autonomy
In the right circumstances are able to make good decisions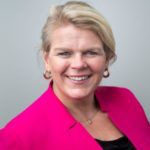 The second step is to organize a collaborative process with people throughout the entire organization to collectively review how work, collaboration and teams are organized – on- and offline. What are the key recurring meetings that take place? How are decisions reached? What is the overall structure (units, hierarchy, reporting lines, etc.)?  How and will people continue to work remotely, from home? What are the decision-making mechanisms? What sources of data and insights are tapped? With distributed decision-making comes responsibility and accountability and it requires transparent information flows."
Marion: "Both leaders and people are sensing new opportunities and potential. People are inspired to learn and love to feel like a true part of their organization, working towards a common goal. When people feel like a part of the solution, they are stimulated to unleash their full potential. Transparent and open communication is essential to start and maintain this positive flow."
"A supportive leadership style goes hand in hand with openness and transparency"
Justine: "Important questions to consider are, for instance, who gets access to what information? How does information flow across the organization? A supportive leadership style goes hand in hand with openness and transparency. To be able to distribute authority across all colleagues require a culture of transparency and autonomy in decision-making processes. All colleagues need access to the latest information for speedy and accurate decision-making, transparent communication and for performance and goal setting.  This fosters an 'ask me anything' mentality and solves problems faster. It requires more trust from both team members and leaders and above all promotes collaboration in- and outside the organization."
Marion: "We see many of our customers who have grown immensely in their openness and transparency these times. It's great to see a leadership style where dialogue is stimulated, where board members encourage their people to 'ask us anything', to organically decrease the distance between people. Leaders and people are finally discovering openness. Leadership based on trust, instead of fear of their people's skills and commitment. People are learning to be more open and outspoken in virtual meetings. We are seeing more transparency through collaboration on projects and open tooling. True connection is shown when people are starting to realize and talk about how much they miss their colleagues.
These changes required a situation as extreme as this one to happen as fast as they are changing now. Your organization might not be(come) transparent, open, autonomous and creative overnight. But these trends have started and will now organically become more permanent and fixed in the company's DNA. It is now up to higher management to foster these changes. Make use of the flow we are in now. Embrace the incredibly valuable input and voices of your people. This is a great time to expand your usual anchors and to facilitate people to grow. Every organization has spectacular potential –the new now is the perfect time to allow your people and leaders to flourish."